Tier 1 Brand Advantage
The Canadian HiKu 6 PV module has a power of up to 545 watts. 1st year power degradation no more than 2% Subsequent annual power degradation no more than 0.55%. As of March 2021, the total number of patents filed by Canadian has exceeded 3,500, and the number of patents authorized by Canadian has exceeded 2,500. The research and development department of Canadian has more than 515 senior doctoral and master researchers in the world.
---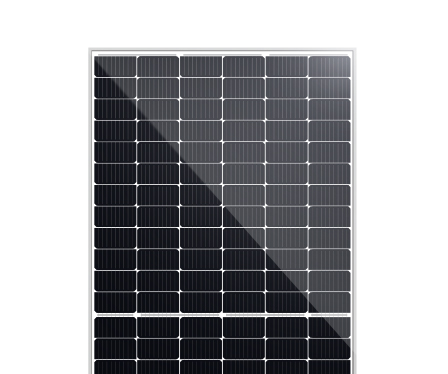 Canadian HiKu6 Mono
CANADIAN SOLAR INC. is committed to providing high quality solar products, solar system solutions and services to customers around the world. No. 1 module supplier for quality and performance/price ratio in IHS Module Customer Insight Survey. As a leading PV project developer and manufacturer of solar modules with over 43 GW deployed around the world since 2001. As the world's leading developer of solar power station projects, we can help our customers significantly reduce the complexity and cost of their projects.
---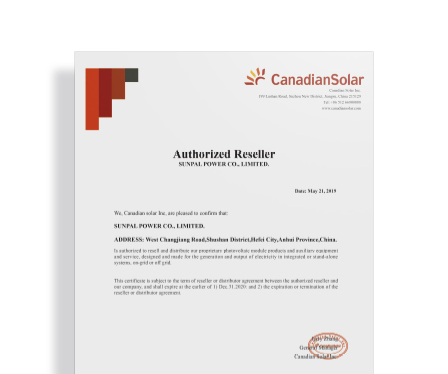 Canadian Solar and Sunpal
As an authorized distributor of Canadian Solar, Sunpal can sell Canadian Solar photovoltaic products overseas, and enjoy technical training and professional marketing and sales support. Canadian Solar will provide the necessary authorized dealer tool kits, marketing materials and product samples. Canadian Solar said: Canadian Solar's distributor program for Sunpal in China will help us become more effective long-term partners, and at the same time better promote our brand and improve market competitiveness.
---

Canadian solar panel meet certifications:
IEC 61215, IEC 61730, UL 61730
ISO 9001:2008: ISO Quality Management System
ISO 14001: 2004: ISO Environment Management System
OHSAS 18001: 2007 Occupational Health and Safety
---
HiKu6 solar panel featureas:
Positive power tolerance (0~+5W) guaranteed High module conversion efficiency (up to 21%)
Slower power degradation enabled by Low LID Mono PERC technology: first year <2%, 0.55% year 2-25
Solid PID resistance ensured by solar cell process optimization and careful module BOM selection
Reduced resistive loss with lower operating current
Higher energy yield with lower operating temperature
Reduced hot spot risk with optimized electrical design and lower operating current