PERC Cell Technology
HiMAX3 solar panel with high efficiency mono PERC cells, increased module power and reduced BOS cost, minimised micro-cracks. With IP68 junction boxes, better heat dissipation & higher safety.
---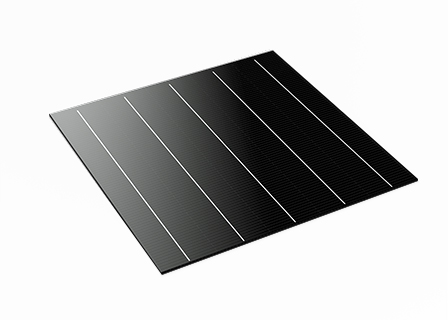 All Black Solar Panel
All black solar panel has black backsheet and black frame, and the appearance is particularly smooth, which can match the roof. The advantage of all black solar panel is that the metal grid lines are usually not visible on the surface, which makes them easier to visually integrate into the roof.
---

HiMAX3 solar panel meet certifications:
IEC 61215, IEC 61730, UL 61730
ISO 9001:2008: ISO Quality Management System
ISO 14001: 2004: ISO Environment Management System
OHSAS 18001: 2007 Occupational Health and Safety
---
HiMAX3 solar panel featureas:
Excellent power generation performance Guaranteed 0~+5W positive rated power tolerance ensures more power generation every day

Lower temperature coecient Improved temperature coefficient decreases power loss in the high temperature application

Superior quality control ISO 9001:2015 Quality Management System 100% EL and appearance inspection

Long weather resistance Excellent anti-PID(Potential Induced Degradation) Certified in fireproofing for safety

Low-light Performance Advanced glass and solar cell surface texturing allow for excellent performance in low-light environments.

Stable mechanical performance Passed rigorous hail test Withstands 5400Pa snow and 2400Pa wind loads