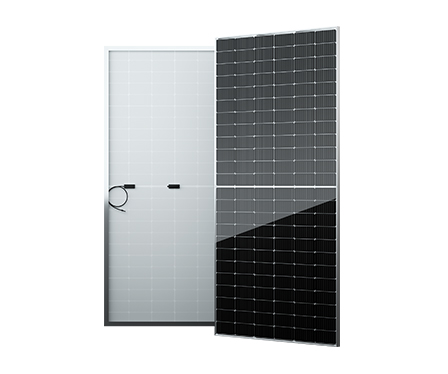 JA Solar Panel
JA Solar, is the world's leading manufacturer of high-performance solar products that convert sunlight into electricity for residential, commercial and utility-scale power generation. The company was founded in May 2005 and listed on NASDAQ in February 2007. JA has been the world's leading cell producer since 2010 and has firmly established itself as a tier 1 component supplier since 2012.
---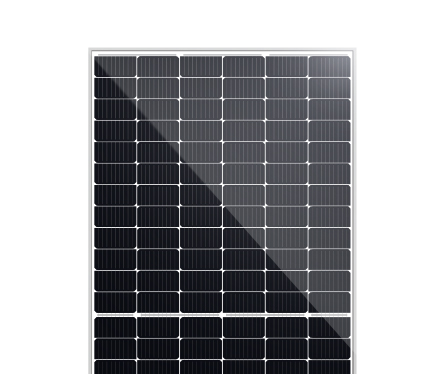 Multi-busbar Technology
Multi-Bus Bar (MBB) technology can effectively improve cell efficiency and reduce CTM packaging losses, thereby increasing module power. Under STC (irradiation is 1000W/m2), the power gain of multi-bus grid components mainly comes from two aspects: electrical gain-multi-bus grid shortens the current transmission distance of the thin grid line, reduces the series resistance Rs, and then reduces the resistance loss ; Optical gain-MBB can effectively reduce the shading area of the grid line and increase the light-receiving area of the solar panel.
---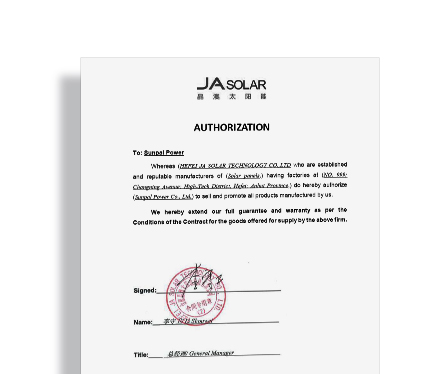 JA Authority Certificate
Sunpal is one of the biggest distributor of JA Solar. JA solar panels have performed better than most of the solar panels.Their module products include: mono, poly, high power and half cut cell.High-power modules typically have higher efficiency ratings than low-power modules, and in addition, half-cut cell technology reduces the chance of hot spot -- this improves the daily performance of solar panels and the efficiency of the system.
---

JA solar panel meet certifications:
IEC 61215, IEC 61730, UL 61730
ISO 9001:2015: ISO Quality Management System
ISO 14001: 2015: ISO Environment Management System
TS62941: Guideline for module design qualification and type approval
ISO 45001: 2018: Occupational Health and Safety
---
JA solar panel featureas:
Positive power tolerance (0~+5W) guaranteed High module conversion efficiency (up to 20.8%)
Slower power degradation enabled by Low LID Mono PERC technology: first year <2%, 0.55% year 2-25
Solid PID resistance ensured by solar cell process optimization and careful module BOM selection
Reduced resistive loss with lower operating current
Higher energy yield with lower operating temperature
Reduced hot spot risk with optimized electrical design and lower operating current