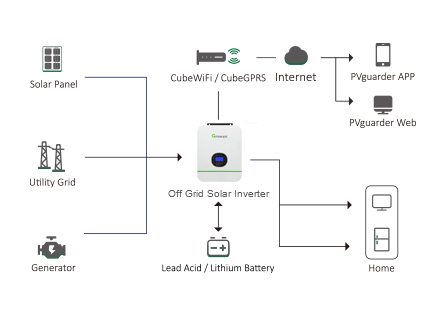 The Growatt SPF 2000-5000TL HVM series inverter is a specially designed inverter for isolated installations that integrates an MPPT solar charge controller. Maximum output power of 5000W. It can run on 48V lithium or lead acid batteries.Besides,it's worry-free to start up motor-type loads such as motors,water pumps,and compressors as well as the common home device.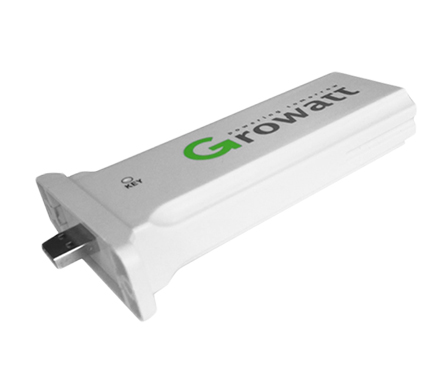 ---
A separate dongle allows to connect the inverter with for example a mobile phone or desktop computer. This lets you connect and check the status of the entire PV system. The dongle has a Wi-Fi and GPRS version.
---
Growatt is a new energy enterprise dedicated to the R&D and manufacturing of PV inverters including on-grid, off-grid and storageinverters, and user side smart energy management solutions as well. Growatt always sticks to the R&D investment and technology innovation, and provides customers with premium products and services through its core inverter technology, rigorous quality control and continuous improvement of customer service.
---
Growatt SPF 2000-5000TL HVM Series Main Features
Integrated MPPT charge controller

Battery charging priority can be set

Load supply priority

can be set

Optional WIFI/GPRS remote monitoring

Parallel operation up to 6 units only available for 4-5KVA