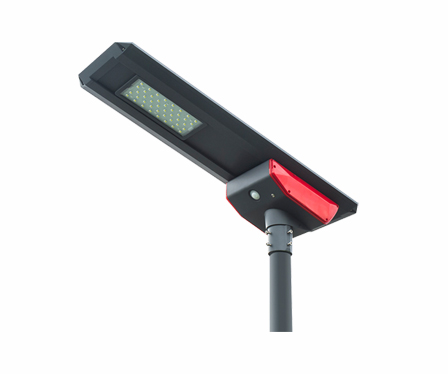 Integrated Solar Street Light
Sunpal best integrated solar street light with detachable battery storeroom can be controlled by remote APP control. The difference between LED street lights and conventional street lights is that the LED light source uses low-voltage DC power supply and higher efficiency. It has high efficiency, street, energy saving, environmental protection, long life, fast response speed, high color rendering index, etc. Unique advantages, can be widely used on roads.
---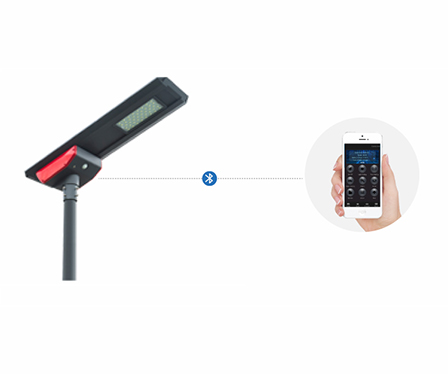 APP Remote Control
Patent bluetooth APP, can turn on/off the light, read the data, troubleshooting and so on. Working time can last 3-6 rainy days. Supplied by solar power energy, eco-friendly and no electricity charges; DC 12V power supply system, more safety than commercial electricity; easier installation, no buried cable; lower maintenance cost, all the problems will be found on smartphone APP.
---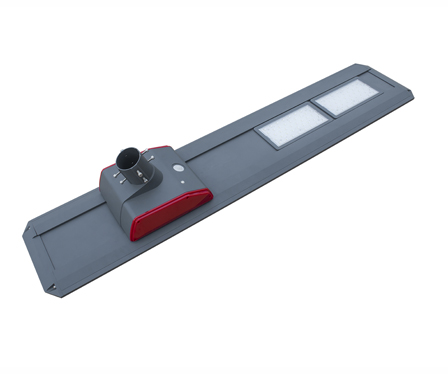 Bridgelux LED Chip
Choose raw materials from major brand suppliers, such as Bridgelux. All the components, such as solar panel, battery packing and controller, are entirely produced and tested by our workshop, which makes the quality control better. Self-designed and self-developed, exclusive private mold.
---
All In One Solar Street Light Features:
PIR Sensor: Check if somebody under the light through human infrared sensor, and adjust the brightness accordingly.

Pathway Indicator: Alert drivers to pay attention by pre-indicating the front road status, especially in rainy or foggy days.

APP Control: Completely controlled by bluetooth APP, including turn on/off the light, read the light data and so on.

Detachable Battery Storeroom: Easier to replace the battery or controller, no need to disassemble the light.