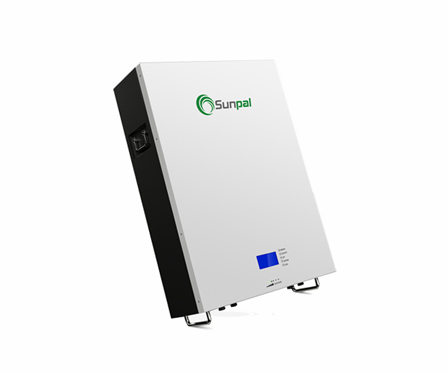 Powerwall Litium Battery
Sunpal lithium ion solar battery pack 10kwh power lifepo4 deep cycle powerwall has high cycle times and long service life.with safe Lithium Iron Phosphate Technology.Environmental Friendly, without any heavy metals.
Complete with Battery Management System built-in.Easy installation, can be in wall-mounted,14pcs in parallel.Thousands of cycles, under normal conditions.Built-in automatic protection for over-charge, over-discharge & over temperature conditions.
---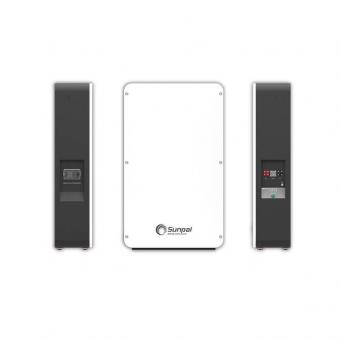 Equipment Interface Instruction
Power Switch: to turn ON/OFF the whole battery BMS standby, power output ready.
SOC light: green LED to show the battery's current capacity.
Alarm light: red LED flashing to show the battery has alarm, and lighting to show the battery is under protection.
RS232 Communication Terminal: (RJ11 port) follow RS232 protocol, for output batteries information.
CAN Communication Terminal: (RJ45 port) follow CAN protocol, for output batteries information.
RS485 Communication Terminal: (RJ45 port) follow RS485 protocol, for communication between multiple
parallel batteries.
---
Product Responsibilities and Consulting
We will not be liable for the accidents resulting from operation breaking this specification and user manual.
We will not send separate notice, provided that the contents of this specification are changed due to improvement of product quality or technological upgrading; provided that you want to understand the latest information of this product, please contact us.
The shelf life of this product is within 24 months after it is delivered; we will maintain the product, which is in the warranty period for free of charge, provided that it has any product quality problems within the specified operation range; we may replace the relevant parts, if we fail to maintain it, so as to achieve the purpose of sustainable use without performance reduction; our after-sales service personnel will propose the specific maintenance and troubleshooting methods.