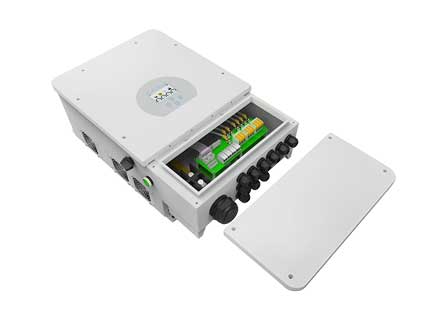 An on-grid inverter's main job is to convert DC power generated from the PV array into usable AC power. Hybrid inverters go a step further and work with batteries to store excess power as well. In the developing world, hybrid inverters are more of a necessity to compensate for weak or intermittent grids or a lack of grid electricity all together.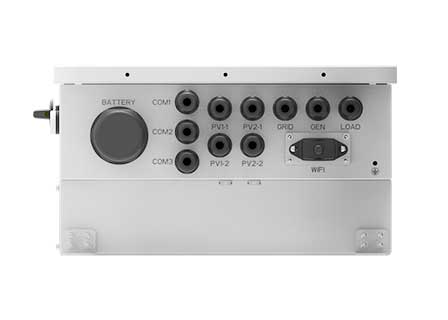 ---
The Grid-interactive inverter controls and monitors the connection of the electricity from the power plants. In addition, it also controls the disconnection of excess power from the plants. It ensures the dispatch of power at the peak time based on demand. In case of the disconnection of the surplus power, the inverter prevents blackouts, by switching the supply of electricity to the systems that demand it most.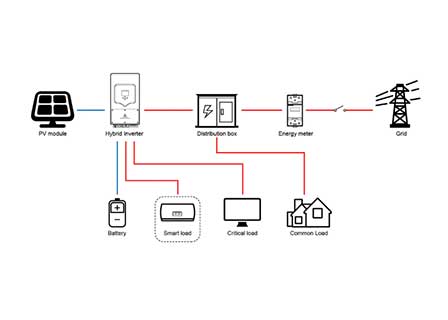 ---
The hybrid solar systems provide power continuously, without any interruption, as the batteries connected to them store the energy. So, when there is an electricity outage, the batteries work as inverter to provide you backup. This is also the case during the evening or night time when there is no sun and energy is not being generated; batteries provide the back-up and life goes on without any interruption.
---
Main Feature
Update existed solar on-grid system to hybrid
Use Gen input as crucial load output
Compatible with PYLONTECH,LG,BYD etc brand battery
PV rapid shutdown control,PV Arc Fault detection,PV input lightning protection
Load or home power first with zero export to grid