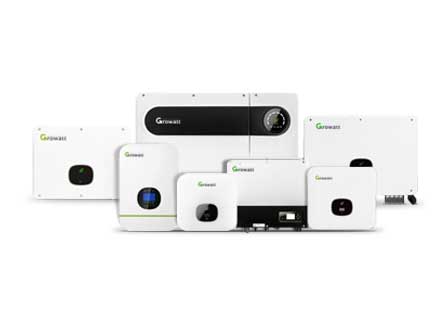 The Growatt SPH5000 hybrid inverter has a maximum output power of 4999 watts. The hybrid inverter can be operated with or without a battery. As a result, the inverter is not dependent on the power grid and is therefore not affected by grid faults. You also have more flexibility with your PV system. You can use the solar power you generate yourself or simply feed it into the grid. The battery inverter also has 2 MPP trackers so that two independent strings can be connected.
---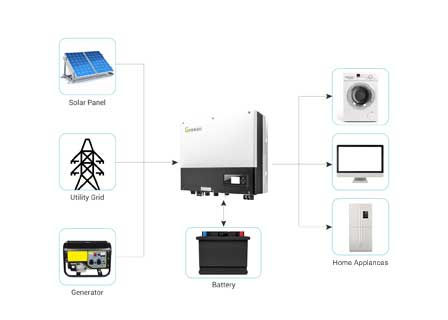 The Growatt SPH5000 inverter uses a special GT topology, which means there is no need for a fan or a transformer. Thanks to these properties, the inverter does not cause any noise emissions and is therefore also perfectly suitable for installations in residential buildings. The inverter uses natural cooling, which gives it a particularly long service life.
---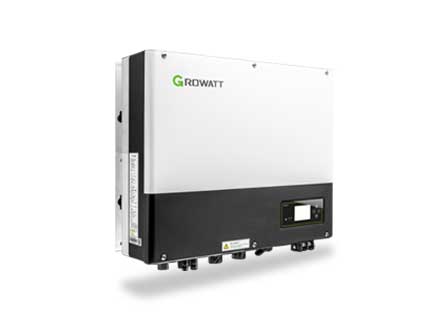 The inverter contains permanent monitoring options via LAN, WiFi or a combination of RF / UTP (shinelink). Growatt offers an intelligent online service for remote troubleshooting of technical problems and updates. Customer service is also available to you as an end customer around the clock, 365 days a year. This enables you to take action yourself in the event of faults and remedy them with the help of customer service without having to rely on your installer.
---
Growatt SPH Single Phase Hybrid Inverter Main Features
VPP interface ready for energy trading
Mutliple workmodes configurable
Smart load management via dry contact
Remote smart O&M
IP65 & Natural cooling