Growatt On Grid Inverter
Growatt Single Series on grid inverter, design for more home users, can adapt to the inconsistent orientation of components, single-phase 220V voltage grid-connection. OLED display, touch key design, simple operation.Adopting high polymer aeronautical materials, the weight of the product is reduced by 45%. IP65 protection level, DC two lightning protection .Inductive heat dissipation and main radiator separate design, natural cooling.
---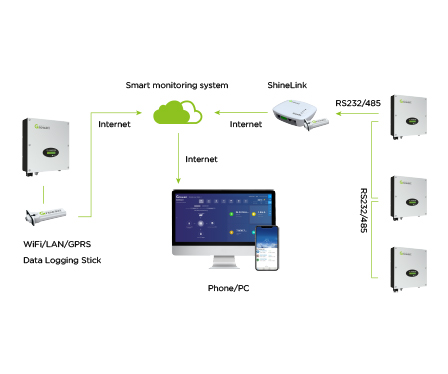 Efficient Power Generation
Maximum efficiency of 98.4%, better power generation.DC 1.4x overfit, AC 1.1x overload.DC wide voltage range, early start and late stop, longer generation time. MPPT operating voltage range/rated input voltage:80V-550V. Residual current monitoring module, improve the efficiency of the whole system.
---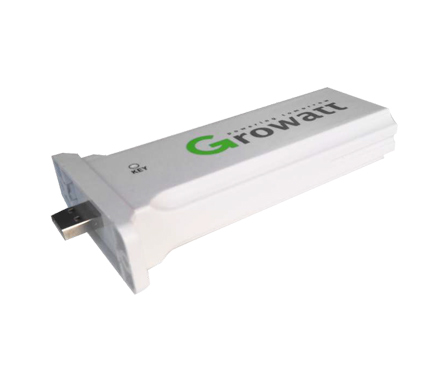 Wifi Monitoring Syste
Wifi-F is a plug-and-play monitoring device to help monitor the status of the PV system, this device is installed on inverter or controller for uploading and receiving datas from the server. Cable free,Installation range: 50 meters long range. Wide coverage, built-in storage space,1 month data online monitoring and maintain.
---

Growatt On Grid Inverter Certificate:
Grid Connection: G98 or G99, VDE-AR-N 4105/VDE V0124, EN 50549-1
VDE 0126/UTE C15/VFR:2019, RD 1699 /RD 244/UNE 206006/UNE 206007-1
CEI 0-21, C10/11, NRS 097-2-1, TOR, EIFS 2018.2, IEC 62116, IEC 61727
IEC 60068, IEC 61683, EN 50530, MEA, PEA
Safety/EMC: IEC/EN 62109-1/-2, IEC/EN 61000-6-2/-3
---
Growatt On Grid Inverter Features:
Maximum conversion efficiency is 98.4%

Dual MPPT

natural cooling

DC secondary lightning protection

OLED display and touch buttons

Flexible monitoring mode