Growatt On Grid Inverter
Growatt inverter features: dual independent maximum power point tracking, built-in DC switch, compatible with RS485/Wifi/GPRS/4G communication, 70V-550V input voltage range, maximum efficiency up to 98.4%, OLED display, touch buttons, protection The grade is IP65, the weight is only 10.8kg, and the installation is simple.
---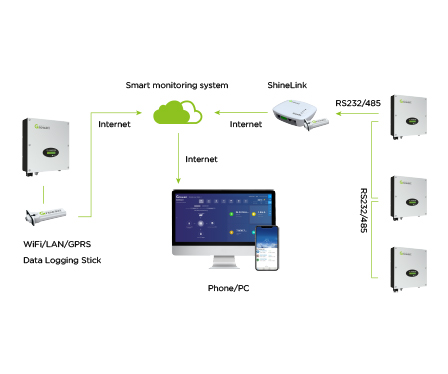 Efficient Power Generation
Operating temperature range is -35℃-+60℃.Not to drop below 3000M altitude.With DC polarity reverse protection, DC input switch, AC output overcurrent protection, AC output overvoltage protection, grounding fault monitoring, power grid monitoring and other functions. With RS485, USB communication interface.Optional, wifi, GPRS, 4G.
---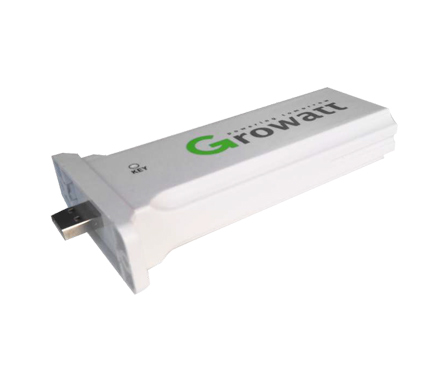 Wifi Monitoring Syste
Based on big data statistics and analysis, intelligent early warning and quick scan diagnosis can be realized.Support mobile client and web terminal, can achieve customized device management services.On-line remote fault diagnosis, remote configuration, remote fast firmware upgrade.The platform chemical single processing mode and the system closed loop processing mode can improve the after-sale service efficiency by more than 60%.Rich value-added services, you can query equipment warranty and release products and related services.
---

Growatt On Grid Inverter Certificate:
Grid Connection: G98 or G99, VDE-AR-N 4105/VDE V0124, EN 50549-1
VDE 0126/UTE C15/VFR:2019, RD 1699 /RD 244/UNE 206006/UNE 206007-1
CEI 0-21, C10/11, NRS 097-2-1, TOR, EIFS 2018.2, IEC 62116, IEC 61727
IEC 60068, IEC 61683, EN 50530, MEA, PEA
Safety/EMC: IEC/EN 62109-1/-2, IEC/EN 61000-6-2/-3
---
Growatt On Grid Inverter Features:
Maximum conversion efficiency is 98.4%

Dual MPPT

natural cooling

DC secondary lightning protection

OLED display and touch buttons

Flexible monitoring mode