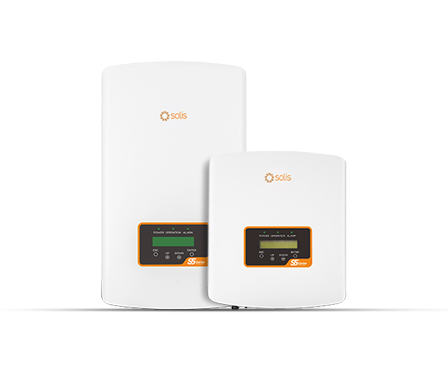 Solis On Grid Inverter
Single phase MiNi series string inverter are green power leader in affordable small residential and commercial rooftops, adopt full digital control technology, advanced topological structure and accurate MPPT algorithm, whose efficiency higher than the industry's leading conversion is up to 97.3% at the maximum.Meanwhile adopt multiple protection functions,ultra-high switching frequency technology.
---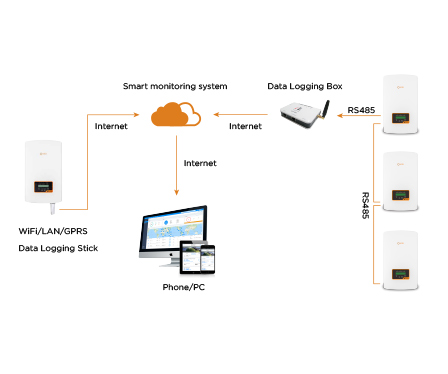 Wifi Monitoring System
Remote control is based on wireless communication technologies such as WiFi technology and Bluetooth technology. It connects smart homes and control systems, and finally realizes remote data transmission and wireless control of equipment. Even in remote locations, you can easily manage equipment, realize full automation, and make your life more intelligent.
---

Solis On Grid Inverter Certificate:
Grid Connection: G98 or G99, VDE-AR-N 4105/VDE V0124, EN 50549-1
VDE 0126/UTE C15/VFR:2019, RD 1699 /RD 244/UNE 206006/UNE 206007-1
CEI 0-21, C10/11, NRS 097-2-1, TOR, EIFS 2018.2, IEC 62116, IEC 61727
IEC 60068, IEC 61683, EN 50530, MEA, PEA
Safety/EMC: IEC/EN 62109-1/-2, IEC/EN 61000-6-2/-3
---
Solis On Grid Inverter Features:
Over 98.1% Max. effciency

Friendly and adaptable connection to the grid

Compact and lightweight

3 MPPT design with precise MPPT algorithm

Wide voltage range and low startup voltage

Super high frequency switching technology